Zion National Park in 3 days
Zion National Park in 3 Days:
The Dog Lady Goes on a Field Trip
This May, my friend and requisite DNP, Desiree (when you're me, it always helps to travel with a nurse), went on a whirlwind tour of the West. For my lovely blog followers you know I write up my travel adventures as well as giving out doggy advice gratis. Here is my travel account of our amazing three days spent in Zion.
Emerald Pools Trail and Springdale
The first evening we got to Zion, we did the Upper and Lower Emerald Pools trails. There is a park shuttle which takes you to various stops for the different trails. Sometimes the cue can be quit long, but it's still the best way to get around the park because a lot of the
trail heads
do not have parking. At the Zion Lodge stop, you can access both the Upper and Lower Emerald Pool trails. These are easy at a respective 1 and 1.2 miles.
We stayed at the Historic Pioneer Lodge in Springdale, just outside the gates of the park. It was clean and kitschy. There is a free shuttle that runs regularly from the park through the town, although frequently we just walked to the park. It's not far.
For the eats, there is an amazing coffee shop right on the way into the park called
Cafe Soleil
. It has local art and the coffee drinks are to die for.
Porter's Smokehouse
was just across the street from our hotel and the buffalo meatloaf is scrumptious. You can also get a local
bumble-berry
pie from the attached bakery or grab that pair of wool hiking socks you forgot to bring.




The Narrows
Hiking the Narrows was by far the most challenging hike Desi and I did at Zion. We went the bottom-up route because you do not need a permit to hike this way. We went all the way to the turn around point at Big Spring. By the way, there are no signs telling you a permit is required beyond that point...you just have to kind of know. I'm glad we knew. We were exhausted by the time we reached the springs. It's a 10 mile hike round trip but it ends up being a lot more than that because you have to navigate back and forth across the canyon. There are rocks everywhere- large ones you have to hoist yourself over, slippery ones that want to sprain your ankle, round ones that will reach up and knock you on your buttocks. Our saving grace was renting canyoneering gear from Zion Outfitters. They're located right as you walk in the park. There are other outfitters in town as well, but their prices are all pretty similar. I think it was somewhere between 20-40 bucks per person for shoes,
neoprene
socks, and a walking stick. We did the warm weather package. It will save your life.
Or if you want your own:


Some of the crossings it took most of my strength to stay upright against the current. I adopted a plant the stick, step, step, plant the stick method in which you hang on for dear life. Other crossings we had to hoist our packs over our heads and cross in chest deep water or I guess short people would have to swim. Yay being tall. The socks keep your feet warm, but not dry. It's a good idea to air your feet out occasionally or risk the dreaded stink, white-slime foot. I wore light, airy shorts and wore a hole in the crotch before we were done...really attractive. Desi wore shorts and the seams dug into her legs, giving her some heinous rash. I recommend quick dry shorts made for hiking if you want to do a hike like this in the summer: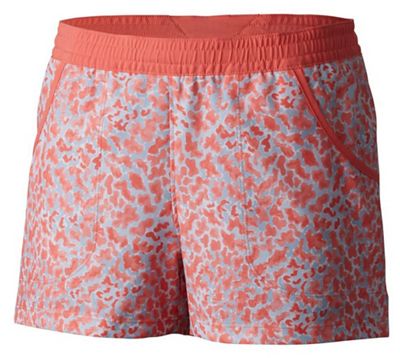 Columbia Women's 5 inch Tidal Short
We also brought lunch, snacks, and my water filter as the water is readily accessible...all around you.
We came out with some bumps and bruises, but we finished the entire thing and the canyon is beautiful.
Just a quick note: check the flash flood potential before you go and always heed the advisories. Flash floods kill.
Indescribably breathtaking
Angel's Landing

This was probably my favorite hike in the park that we did. Tip: go early so you will not have to wrestle crowds, which can be especially scary at the top of the trail. The hike up was not super taxing, but it could be hard on a lot of people. I enjoyed the climb through Walter's Wiggles, the series of ascending switchbacks leading up to Scout's Lookout. My friend Desi opted to stay here and watch our packs while I completed the climb to the top of Angel's Landing. While I was gone she had to do first aid on a kid who smacked his nose on a rock and defend our packs from marauding pack rats...be advised. They will steal your pack or things out of it if they managed to get a hold of it. Hikers beware. Do not feed them.
Personally, I loved the climb at the end. The chains were fun and I am not afraid of heights. I could see how you might be wary if you are not in good physical shape, have bad asthma, or the winds are high. I had the perfect day though and busted out my inner spider monkey all over the rocks. I thought the climb was easy, with the footing super sticky to grab.
If you want some of this boot action check them out: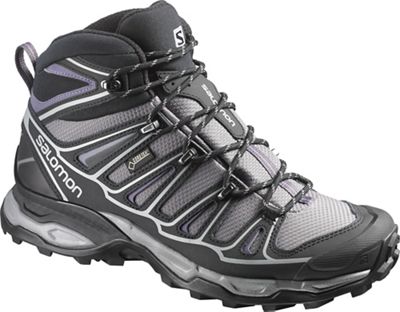 From Moosejaw
The hike is about 5.5 miles and it's a workout. But it is well worth it.
About to climb! Up is my favorite!
Check out that spine...that's the first
part of the climb!
Grab the
bandanna here
and the fleece
here
. The sunglasses are actually skydiving goggles and I got the necklace in New Zealand. Check out my article on my travels to
New Zealand!
Side Note About Dogs Can I bring my furry friend? Yes but...only on the Pa'rus Trail. Check out the
Park's Guidelines
for pets. And make sure never to let your dog overheat. The heat can kill. People can walk off with unattended pets left at the campgrounds. Some of the local hotels allow pets. Do your research before you go if you plan to bring Fido along! Cheers and Happy Travels! -Sammy the Dog Trainer